History
Literature states that the oldest house in these places is mentioned in 1408.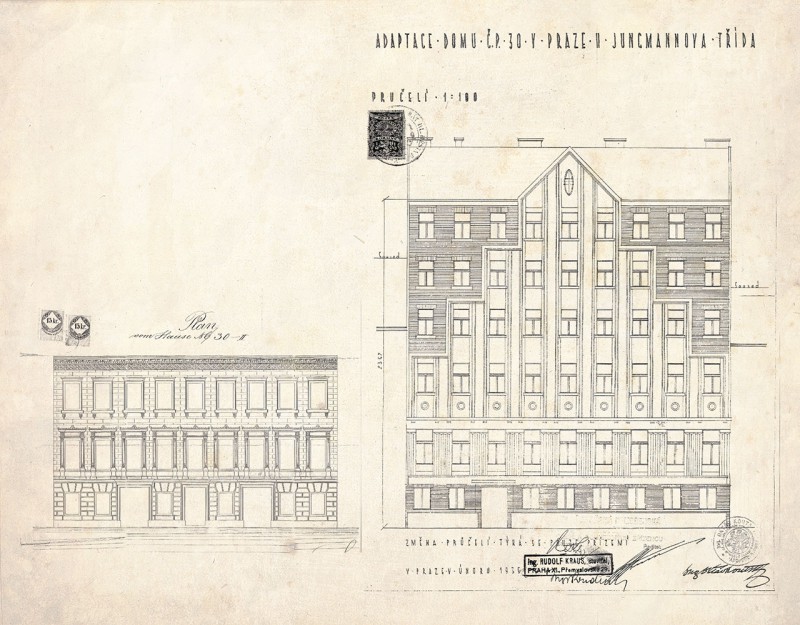 In 1867 the house was modified in classicism style and raised by the second floor by the Architecht F. Wolf. In 1888 and 1901 further small adjustments have been documented. In 1922, Dr. Lampl and Fuchs raised the house by three floors. The older structures of the main building,  its volume and the number of windows of the main façade remained unchanged. The house decoration was inspired by Art Deco style.
Other minor modifications hit the building in 1935, 1936, 1940-1948, and 1961 – 1962 taking it to its final appearance. In 2015 Architect Michal Ibl started the works for its complete renovation which brought the building to its previous glory.
Architecture
The main principles of actual reconstruction was the respect for the architectural excellence of the building and the preservation of all the valuable elements.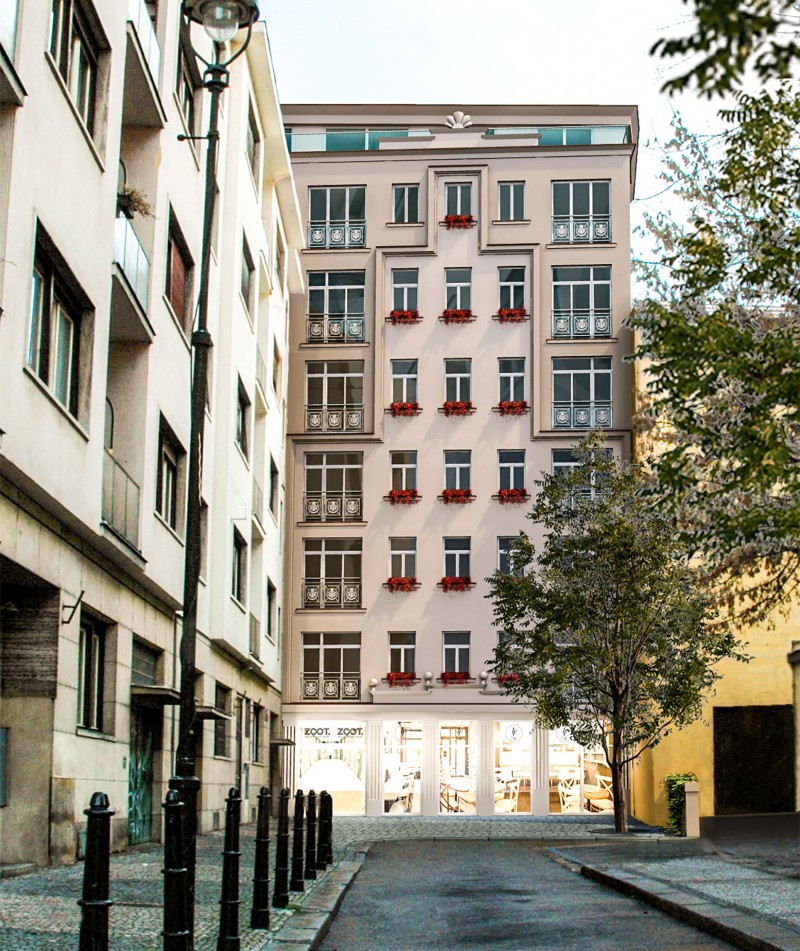 The back façade design, in Purkynova street, which was not existing, was projected in order to reflect the style of the main one in Jungmannova.
Every detail has been chosen in order to reflect the style of the building.
The flats, shops and offices after the current reconstruction correspond to the most demanding contemporary standards, while preserving the original romantic atmosphere.
The building has 20 luxury apartments, one office floor, two shops and an internal courtyard.
All the apartments are fully finished and equipped with bathrooms and kitchen.
High standard
Stylish and modern housing sums up the principal character of Rosseta Palace.  High-quality materials, fittings, and generous dispositions show no effort has been spared.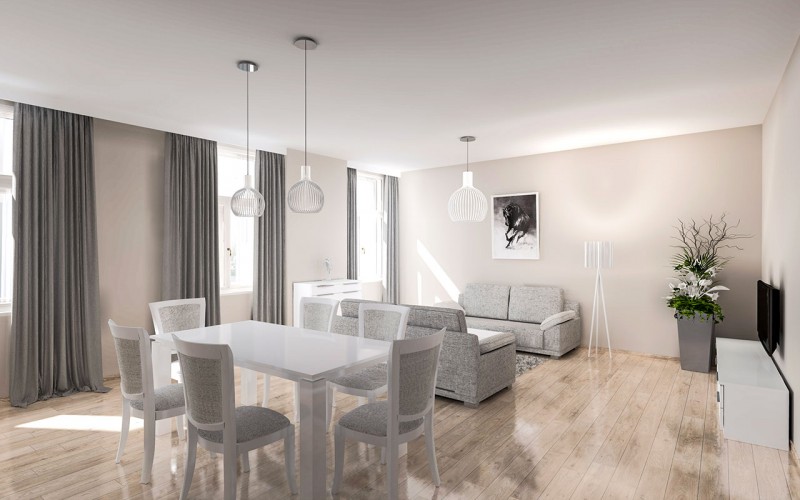 The architects have aimed to wed the opportunities offered by life in the centre of the big city with peaceful and luxurious housing. The apartments provide wide and bright living rooms with generous rooms. Some of the apartments have nice terraces able to be enjoyed during the sunshine days. The sensitive selection of materials, emphasis on the perfect execution of made-to-measure kitchen units with built-in electrical appliances, two bathrooms as standard, and excellent sound insulation all go towards guaranteeing exceptional comfort.
Art Deco
Things that are functional may also be beautiful. This was demonstrated in every work by the advocates of the Art Deco style, and the Rosseta Palace project evokes the unique atmosphere of that age.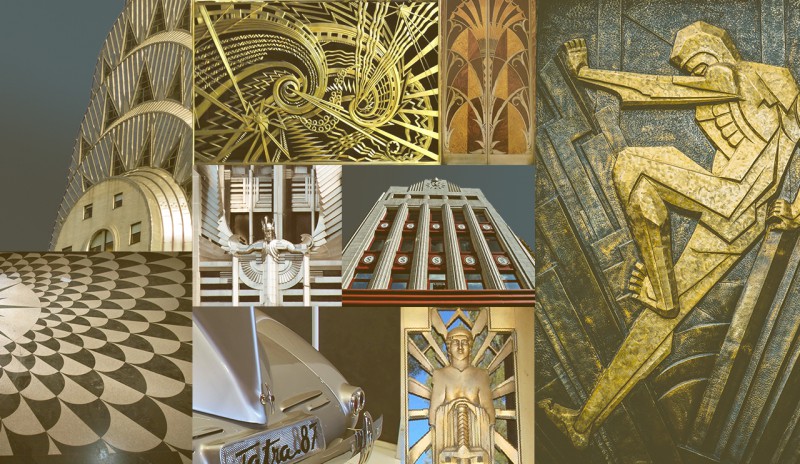 The universal and decorative Art Deco style spread in the 1920s and 1930s. It combines elements of many other styles, particularly cubism, futurism and Art Nouveau. Famous works built in this style include the Empire State Building and Hotel Alcron in Prague. Initially, it was a purely luxury affair, though its elaborate aesthetics soon became popular with the general public. Several details in the Rosseta Palace, such as its staircases, doors, rear façade, windows and door handles, continue to respect the traditions of the original building.